With Eastern Carolinas Commercial Real Estate having its headquarters in Wilmington North Carolina, we are excited to represent and market these great Commercial Real Estate For Sale opportunities in New Hanover County. New Hanover County is Southeastern North Carolinas Hub for employment, education, travel, medical care and relaxation. With Golf Communities both in and surrounding New Hanover County, the NC Port of Wilmington, General Electric's Worldwide Nuclear Headquarters Campus, the University of North Carolina – Wilmington, Cape Fear Community College and other great resources, New Hanover County continues to be the leading Metro in the South East. With tourist locations of Wrightsville Beach, Carolina Beach and Kure Beach we continue to see our summer time population swell by almost double to triple the average wintertime population.
Our Metro is currently estimated to have between 250,000-290,000 residents, and with tourism swells to almost double that during the summer months as tourists come to the great beach communities that New Hanover County has to offer.
We are excited to offer these great Commercial Real Estate opportunities For Sale in New Hanover County.
– Please click the address for additional information about the property –
---
Excellent Preforming Restaurant for sale in the eastern part of wilmington. Please contact us for a confidentiality form to complete to receive access to the information.
---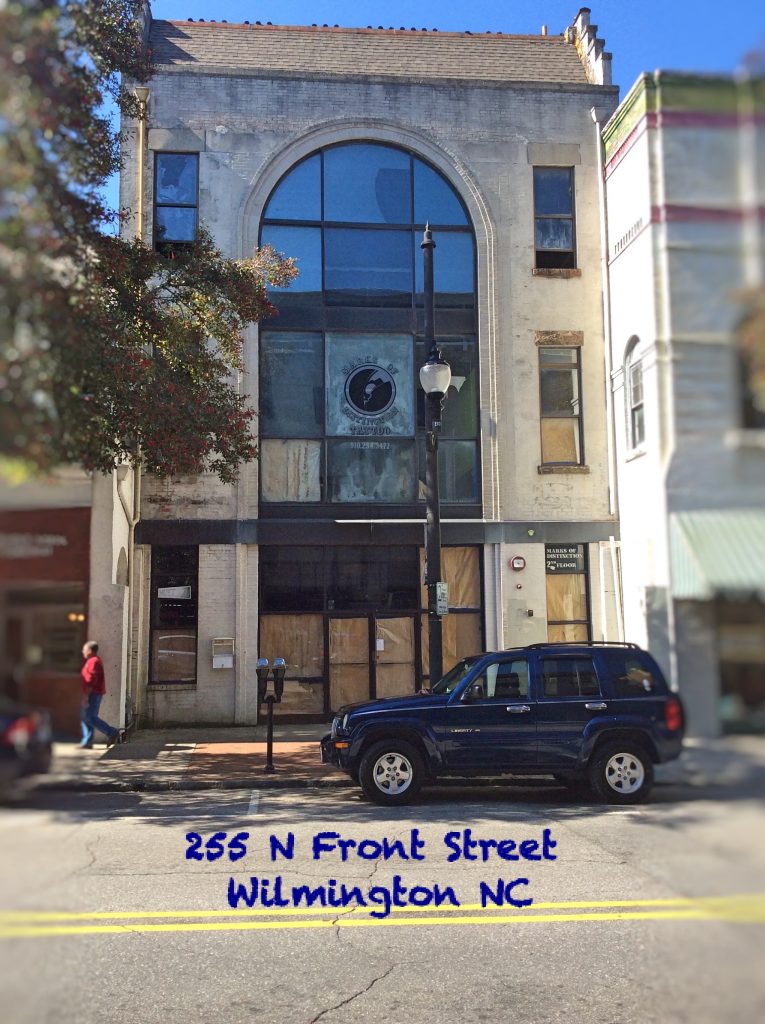 This building located downtown Wilmington in the heart of redevelopment, will be adjacent to the new Water Street Redevelopment project. Located just south of Cape Fear Community College, this location has several options.
The purchase of the Waffle House lease, which is a 15 year NNN Investment. The Purchase of the entire building, or the purchase on a per floor basis.
Also Available For Lease.
---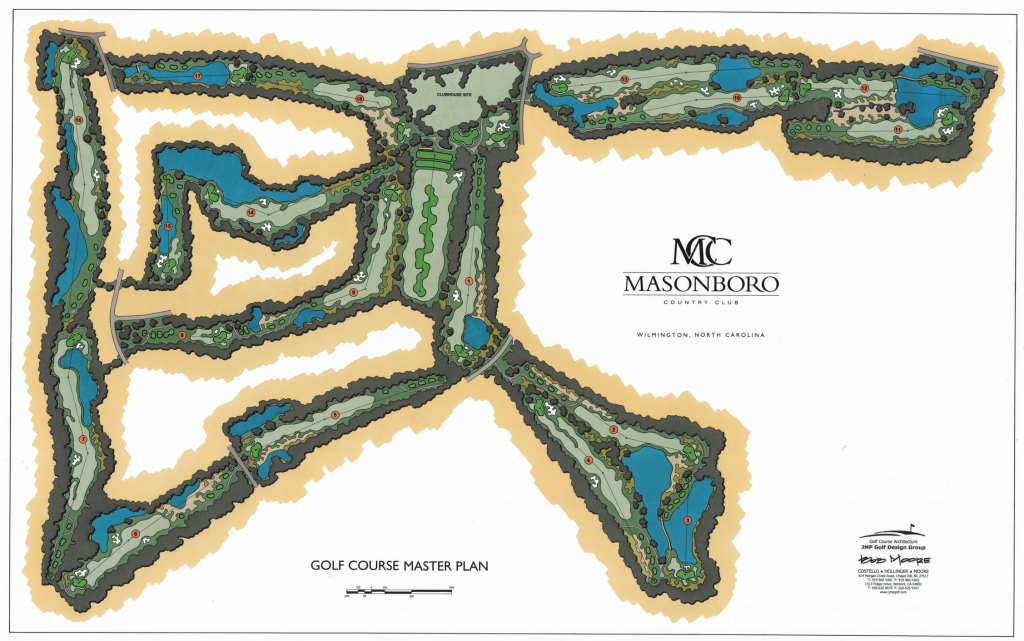 The Masonboro Country Club is a excellent opportunity for an experienced operator or owner operator to purchase this Championship Course in New Hanover County. Located just south of the City of Wilmington and just North of Carolina Beach, This asset is offered below tax and asset valuation.
Contact ECCRE for a NDA to receive further information on this asset.
(910) 399 4602.
---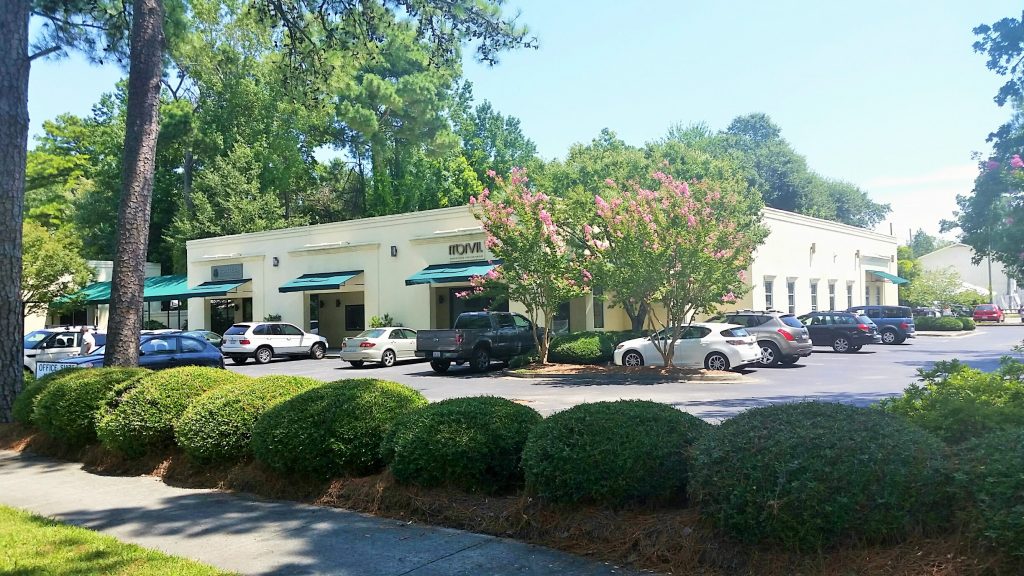 Office Condo located in Mid Town Wilmington off of Oleander Drive. This property is also available for lease. Unit B-4 is 3,000 +/- sf and features a mezzanine, and a wide open working environment. Currently used as a shared office space open floor plan.
---
Building 11,926 SF +/- School building located on the corner of Floral Parkway and Park Avenue Zoned RB Regional Business. 120 Feet fronting Floral Parkway and 320 Feet fronting Park Avenue. This is currently operated as a school that has 80 students enrolled and had 150. There are 10 classrooms, 6 bathrooms, 2 offices, lobby area, and kitchen. In addition you have a POOL, lounge, and storage space! This building is also being offered for lease as well at $8.00 PSF. Business is not for sale just grounds and building.
---
Great 1031 Investment. #3971 & #3973 are 2 units. All 3 units 2 up and 1 down leased and being offered at a 9 CAP. The two upstairs are 730 +/- SF which includes 3 offices, 1 bathroom, and a waiting area. The downstairs is 1,800 +/- SF which includes 8 offices, 2 bathrooms, and a conference room. Properties exterior was remodeled in 2009 with new siding and roof. Room for rent movement below market rates. Serene office park setting with beautiful live oaks surrounding the buildings. This property is on a major highway, close to downtown and area shopping center. Great opportunity to own a fully rented, income producing property in a great location.
---
This Site on located on Carolina Beach and Independence Blvd is available there are three lots, Lot 3 has been purchased by Circle K Convenience Stores. Lots 1/2 are available for Purchase.
The site is entitled and zoned Community Business, Circle K is putting in the access points on Independence and Carolina Beach road. In Addition the property has a common stormwater pond which allows you to develop completely on your parcel.
---
This property is 4.8 acres and located at the future intersection of Lendire Road and Middlesound Loop Road in the Ogden Area of Wilmington. The Site is directly across the street from the new Publix Center which will open in 2017.
The site is ready to go, zoned B-2 Highway Commercial, Stormwater in place, ready for grading and vertical development.
---
This is a new grocery anchored development in Mid Town Wilmington NC. This site is located on 17th Street Extension and is comprised of nearly an entire city block. The property runs from Peel Street to John D Barry and is approximately 12 acres. We are now Pre Leasing the additional shop space at this center or we will sell pads to qualified developers.
---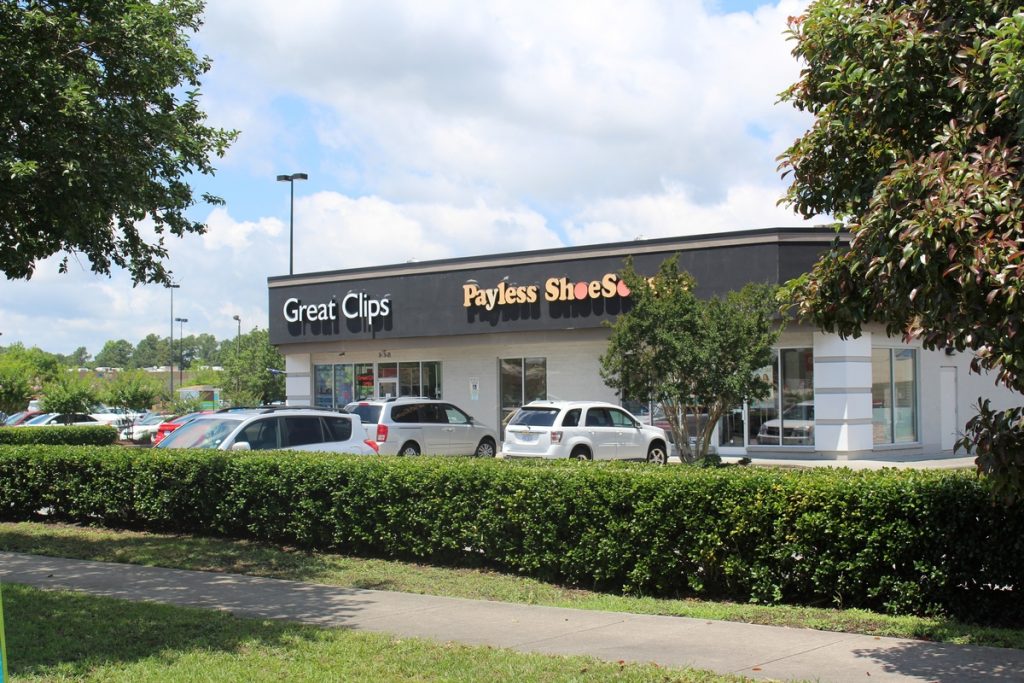 3, 795 SF Retail Investment Sale
This opportunity is in a prime position on South College Road for stability in its Tenancy. This property has Two National Tenants with Term and Options at above Wilmington Market Average rents. For their submarket they are slightly below market rentals, which have increased over the last several years. The property is prominently featured at the Main Entrance to a Regional Power Center. Located across the street from another shopping center at the HUB for midtown Retail/Commercial this property is both a income investment and long term real estate holding. Properties located like this are hard to come by.
---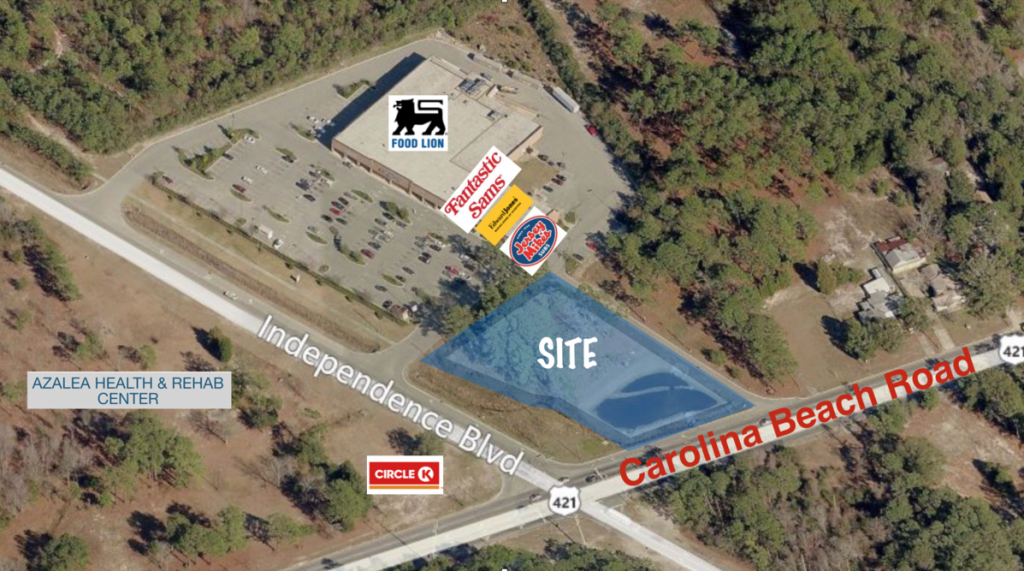 1.86 Acre Outparcel
This 1.68 acre outparcel sits at the North East Corner of the Intersection of Carolina Beach Road and Independence Blvd. There is access per deed to use the storm water pond. Roughly 1.13 acres +/- are buildable as the stormwater pond is using .49 acres. Access is internal no direct access to Carolina Beach Road or Independence Blvd. This property sits at a hard corner in the hub of new development in the area, back by a grocery anchored center, this property is a prime development opportunity for a owner occupier or developer. Deed Restrictions are in place as per use on the property. Those can be disclosed as part of the due diligence process. Close to River Lights, The Point at Barclay, Echo Farms and The Port of Wilmington.
---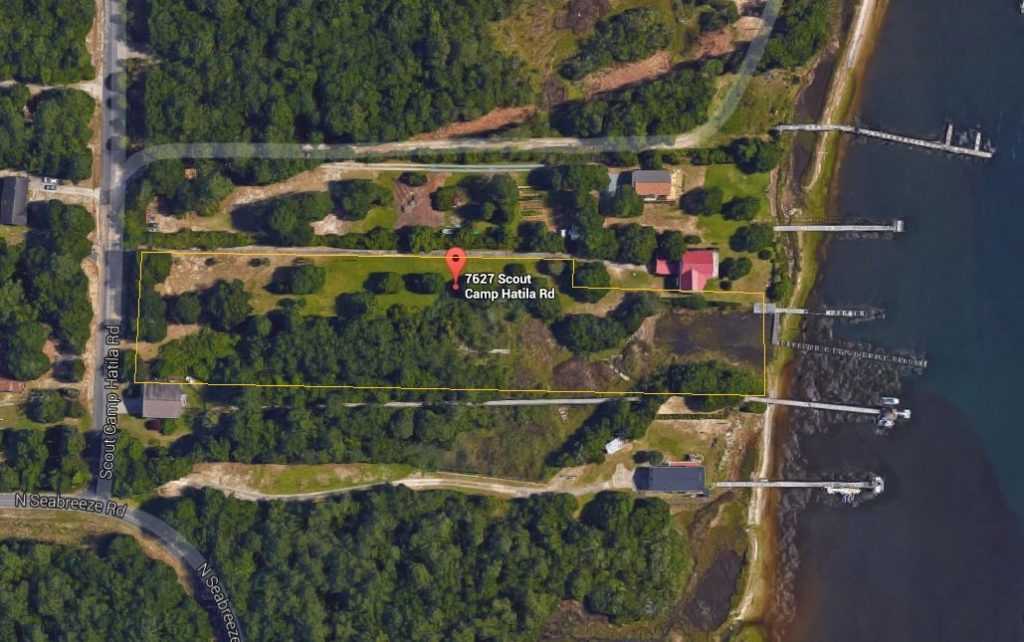 Potential 4-12 Lot Subdivision for Sale
Several small tracts combine to provide right now 4 lots with boat dock and 4 slips. Ability to expand to 12 lots and 12 slips is present. This is a bulk sale, for a development to be finished by purchaser.
For more information please request an NDA and we can provide necessary documentation.
---
Unable to locate what you're looking for here? Email us at Contact@eccrenc.com and we will be more than happy to help you with your real estate needs.