"Real Estate Solutions delivered in Real Time"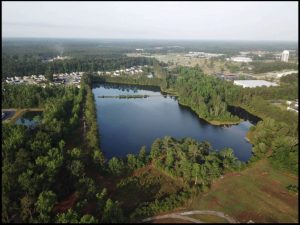 Eastern Carolinas Commercial Real Estate Inc is excited to announce the sale of six parcels totaling just over 51.37 acres in Leland, North Carolina. Eastern Carolinas Commercial Real Estate represented the sellers, Pura Vida Partners LLC in the transaction. The sellers had recently acquired the final part of the assemblage along Valerian Drive, adjacent to the Food Lion Center known as Leland Plaza. The Property which contains a large man made lake that is situated adjacent to the Leland Industrial Park, Leland Plaza and is in between the I-140 and Highway 74/76 on and off ramps. This property is and will continue to be a strategic location for Residential and Multifamily development, in a region that is rapidly growing. The
accessibility to major roadways means this property is minutes to anywhere in the Wilmington Metro Area.
Peter Vinyl with Peter Vinyl and Associates represented the purchasers in the transaction.
Learn more about this sale from WilmingtonBiz Journal with the link below.
http://www.wilmingtonbiz.com/more_than_51_acres_sell_in_leland/2021/09/21/more_than_51_acres_sell_in_leland/22336
For more information please contact the Land team for the property, Nicholas Silivanch or David Branton at (910) 399 4602.