Eastern Carolinas Commercial Real Estate, one of Wilmington and Eastern North and South Carolinas leading Commercial Real Estate Firms, wanted to provide a resume for customers, beyond our personal history and our methodology to review. Creating a Past Transactions area of our website felt as if it was a natural way to help potential clients and customers evaluate us. When looking for the right Broker, Brokerage Team and Firm it is important to see what has been done. You can judge success of future endeavors with past success.
We are always excited to represent our clients and helping them, reach their real estate goals.
Delivery is a key component when it comes to hiring a firm or broker. We believe in Real Estate Solutions in Real Time and below is where we show how Eastern Carolinas Commercial Real Estate delivers on that promise to our clients.
We have three sections for our success stories, Sold, Leased and Acquired.
Sold features the properties we represented on behalf of our clients. Leased features the properties we represented or where we helped a tenant locate a property. Acquired feature the properties we located for a client that met their purchasing needs. Not all of the properties are necessarily listed with us when it comes to Leased and Acquired, and some are not represented at all. But in order to deliver real estate solutions, it sometimes requires us to look beyond the open market to find the right property for our client.
Questions on our success stories? Feel free to call us at (910) 399 4602 we are more then happy to tell you about the transaction and see how we can assist you with yours.
---
Sold
Eastern Carolinas Commercial Real Estate represented either the seller, purchaser or both in these transactions. We look forward to helping you sell or purchaser your property.
---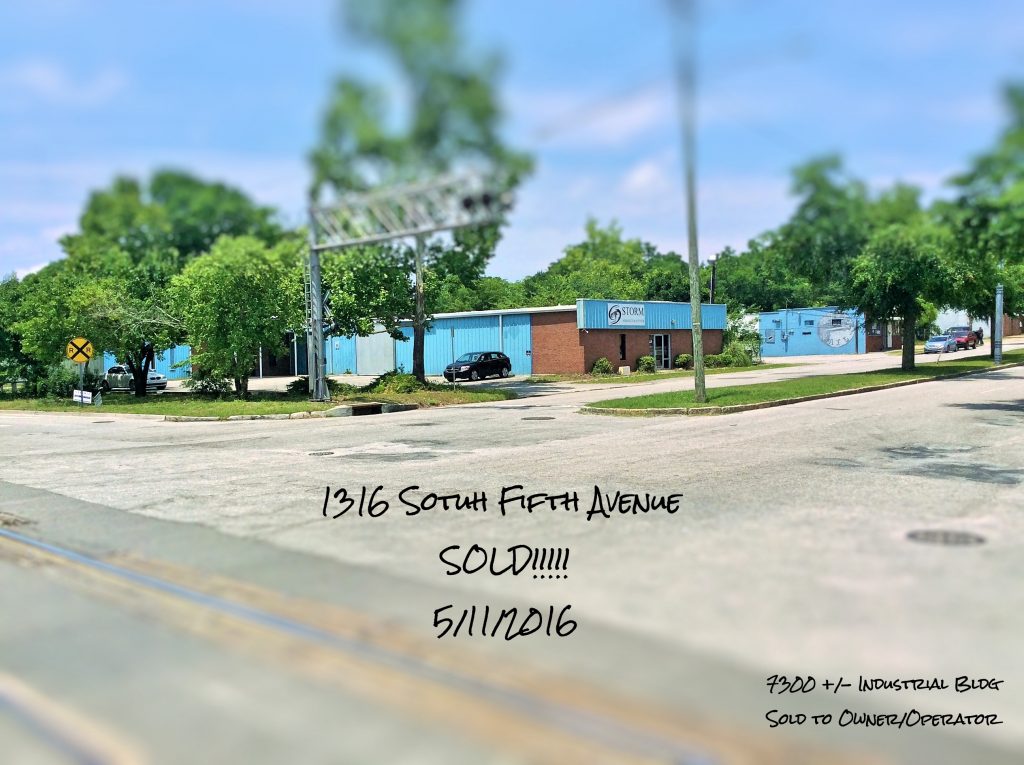 1316 South Fifth Avenue, Wilmington North Carolina 28401
This Industrial Flex property was sold to a owner/user who loved the location and the property.
---
1613 Military Cutoff Road
Eastern Carolinas Commercial Real Estate is Excited to announce that its client has closed on the 1.8 acres located at the corner of Military Cutoff and Eastwood Road. The Developer plans to build a 20,000 sf office building on the property and will start work in the coming months. The Seller was represented by Worsely Real Estate.
---
5015 Wrightsville Ave.
This property has been Sold! The property was sold above its appraised value and has heightened the comparable prices for the Wrightsville Ave Market Corridor. The Purchaser intends to use the property for another dance studio.
---
9191 Industrial Blvd, Leland, NC 28451
This Property has been Sold! Here are some details on the property it was a bank owned 46,000 square foot building located in the Leland Industrial Park, on Industrial Blvd in Leland, North Carolina. The purchaser intends to use the building for an expansion.
---
Doctors Circle Office Space Sold
This Property has been sold to a end user. It was 3,000 sf.
---
New Hanover County Land Sale.
---

414 Chestnut Street in Wilmington, NC 28401
Bank Owned! This property was renovated in 2006 and was sold to the tenant that previously leased the 6,670 SF third floor.
---
New Hanover County Land Sale
Castle Hayne, NC 28429
---
---
 New Hanover County Land Sale
---
Leased
Here we will show case the Leases that Eastern Carolinas Commercial Real Estate completes for both our Landlords and Tenants.
---
 5060 New Centre Drive
ECCRE Is excited to announce that it has leased unit 70 to Anytime Fitness, the space which is 7,400 square feet will now become one of the first locations for the this fast growing Fitness Chain. The Tenant plans to be open in the coming months and we look forward to having them at the property.
---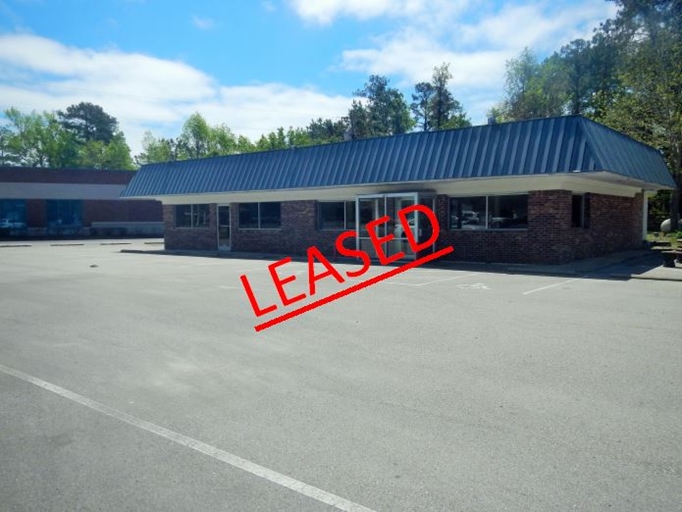 Leased Former Flipps BBQ
5818 Oleander Drive, Wilmington, NC, 28403
The former Historic Flipps BBQ was leased to a restauranteur who is going to continue the BBQ legacy at that property.
---
The Hampstead Station Shopping Center, Anchored by Food Lion (4 on the site plan) has two new tenant's for unit 6 and unit 11.
We are excited to welcome them to the Tenant Roster. We have space remaining at the center, click the link above for more details.
---
1545 S College Road, Wilmington NC
This property was leased in 15 days! One of the hottest properties that we had "in stock" you could say. We are really excited about the new tenant for it.
---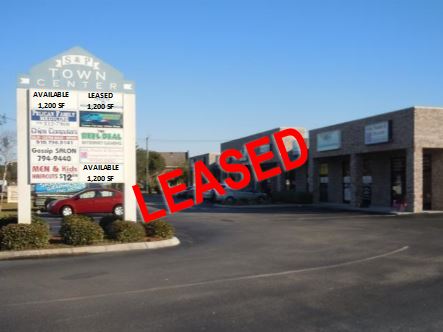 5905 Carolina Beach Road, Wilmington NC
There are two remaining units to be leased at this property. The newest addition is a convenience store to this center located at the corner of Saunders and Carolina Beach Road.
Unit 6 was the unit leased!
---
5916 Carolina Beach Road, Wilmington NC 28409
At Beau Rivage Marketplace we have had two successful leases and a recent renewal of another tenant.
Bourbon Street, will be opening their second location in Wilmington at Beau Rivage Marketplace, and Finder Keepers Childrens Consignment will be opening their doors with their first location.
Space is still available, inquire today about joining Southern New Hanover Counties only Harris Teeter Anchored Shopping Center.
---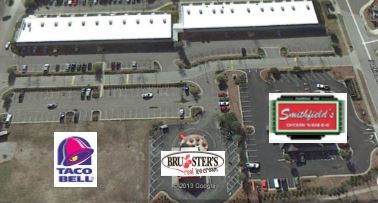 At Fulton Station Shopping Center is located at 3715 Patriot Way in Wilmington, NC 28403
Spaces are still available ranging from 1,100 to 3,000 SF! Contact today!
This shopping center is surrounded by 21 residential communities in Pine Valley and Masonboro area, Pine Valley Elementary and minutes from Monkey Junction.
---
Now Leased! 1,748 SF space in a heavily traveled area. This property has entrances on both Market and Princess Streets delivering easy access.
Located at 4023 Market Street in Wilmington, NC 28405
---
Located at 1735 Reed Road NE in Leland, NC 28428
Only two units left for Retail/Office in Leland Plaza! Leland Plaza is located in the fastest growing area in the Southeast according to several area publications.
This center has the only grocery anchored center in a four mile radius that caters to the Leland area golf communities.
Conveniently situated ten minutes from Downtown Wilmington, North Carolina and forty-five minutes from Myrtle Beach, South Carolina.
---
432 Landmark Drive in Wilmington, NC 28403
10,000 SF building in Landmark Industrial Park 75% is now leased. Five Units 2,000, 2,000, 2,000, 1,500, 2,500 office and flex space .
Good Investment Opportunity. Three Units available for lease two 2,000 SF and one 1,500 SF.
---
Acquired
Eastern Carolinas Commercial Real Estate is a big proponent of Buyers and Tenant Representation. Over our time in Commercial Real Estate we have represented numerous purchasers and tenants in their search to Acquire properties both on and off market.  Listening and taking the time to find the right piece of real estate is important, the results show what happen when you take the time.
---
Lumina Commons
Eastern Carolinas Commercial Real Estate's  represented the Purchaser, Phillips Edison & Co. in the $13,875,000.00 Acquisition of the 80,000 Square Foot Shopping Center in August of 2014. It was one of the final deals at the previous firm before Eastern Carolinas Commercial Real Estate was formed, one could say this was the catalyst. Eastern Carolinas Commercial Real Estate continues their relationship with Phillips Edison & Co and is locating additional properties for them.
---