Interested In Selling?
Eastern Carolinas Commercial Real Estate is interested in assisting when it comes time to sell your property, and we understand all conditions for the sale are not cookie cutter.
Some of the following scenarios maybe reasons why your contemplating a sale.
You may have a call from a broker to see if your interested in selling the property for their buyer (click here for buyers representation) or they may be prospecting and your looking for another opinion.
You may be interested in selling the excess land or properties that have been accumulated over time and now you want to reposition your portfolio.
Perhaps you have out grown your current building but your not able to relocate until your current location is sold.
Perhaps you are looking to sell the asset and remain in place through a sale/lease back.
Perhaps the Property is a REO and your a Asset manager looking for a qualified and capable firm to sell the assets, not simply firesale them.
Perhaps your facing a foreclosure and need to move the property quickly.
Perhaps your currently looking to get a market analysis on the property (click here for our consulting page).
Whatever the reason or location in the Eastern Carolinas, the brokers at Eastern Carolinas Commercial Real Estate are ready to help you achieve your goals. Over the years we have successfully sold a myriad of property types and sizes. We have brought sellers deals they not only felt comfortable with accepting but that also had terms both parties could live with throughout due diligence and closing. These sellers may have been represented by us or were sellers we brought to the market through brining them a buyer who was interested in purchasing their property.
At ECCRE we have a distinctive Methodology which brings our clients properties/assets potential purchasers within a reduced timeframe. By using our methodology we are able to target potential sellers and Brokers and provide them with the information needed to catch their attention and call us with their clients needs. While we list properties on the local Realtors Commercial Alliance of South Eastern North Carolina (RCASENC) Multiple Listing Service, we also use LoopNet, LinkedIn, Facebook and other social media marketing, our comprehensive database and other marketing methods to locate, review and deliver on the results of a successful sale.
Eastern Carolinas Commercial Real Estate's approach to selling is to think of the property as if it was our own. We work to ensure the sale of the property in the timeline that you layout for us. While all markets may not be moving at the same rate, Eastern Carolinas Commercial Real Estate has a rapid listed to sold rate which keeps our inventory of properties low.
Looking to get a Market Analysis of your properties worth and potential sale yield? Call us at (910) 399 4602 and we can start our process of evaluating your property.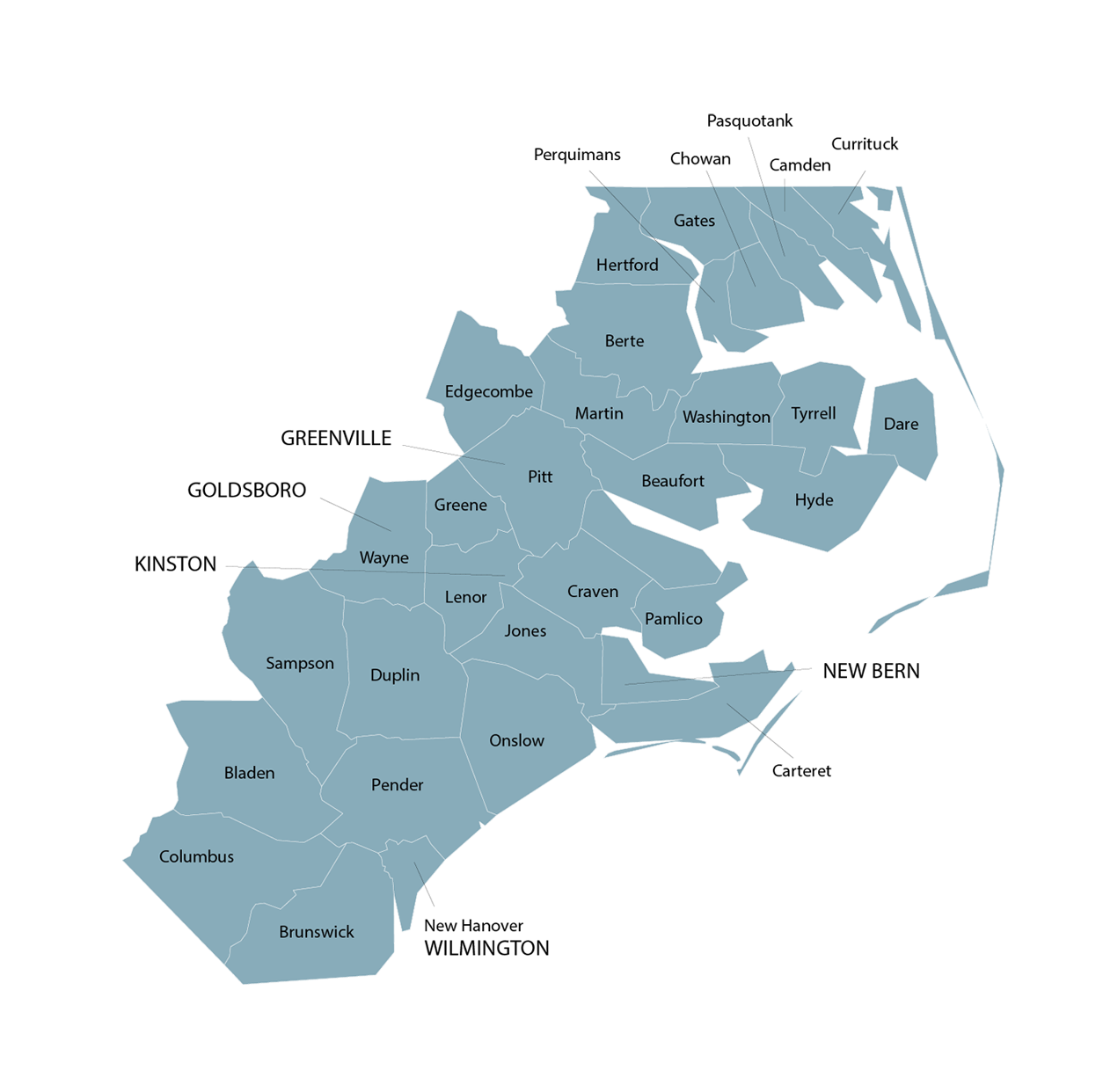 Local company with expansive reach allowing us to market your property to a wider audience for maximum targeted exposure.