Under Construction Please be patient while we build a better Real Estate Experience.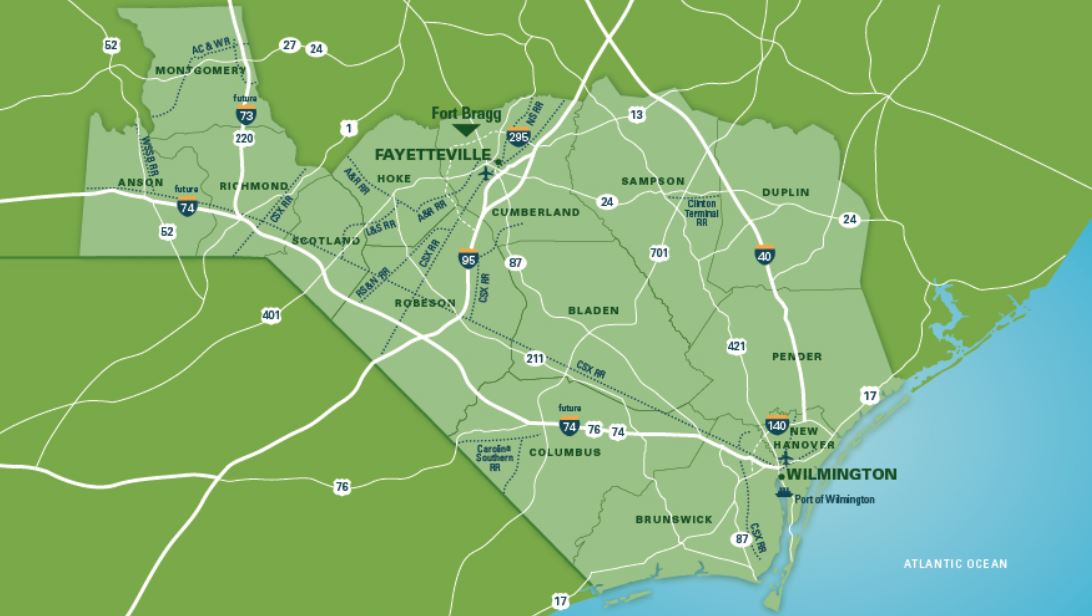 South Eastern North Carolina Regional Map, courtesy of North Carolina Souteast Economic Development.
South Eastern North Carolina has a broad reach stretching from Anson County through New Hanover County this region covers the lower half of Eastern North Carolina. From the Sand Hills to the Atlantic, South Eastern North Carolina Provides an unmatched quality of life from recreation to industry that is unrivaled in the South East. Home to Pinehurst the Home of the US Open played in the past and planned for the future, Fort Bragg Army Base and Hollywood East, the heart of the North Carolina Film industry located in Wilmington.
For the Economic Development Agencies which can provide you with more data on their specific area or focal point, be it a county, city or just a downtown area the information you need is contained on the links found below. Of course we are also here to help assist if you cant find the information your looking for.
South Eastern North Carolina's County Economic Development Agencies in Alphabetical Order.
Brunswick County Economic Development
Columbus County Economic Development
Wilmington Business Development