"Real Estate Solutions delivered in Real Time"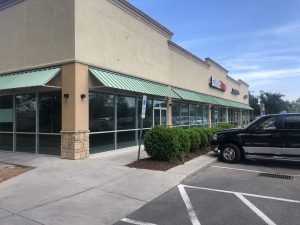 Eastern Carolinas Commercial Real Estate Inc is excited to announce the final lease at Sigmon Commons, bringing this center to 100% occupancy. The ECCRE Leasing Team was hired in May to lease the center and was successful within three months of listing the property to lease the 4,000 sf space. A local entrepreneur leased the space to add another location for his Tobacco business. Bander Alzoqari the new tenant is excited about the opportunity to grow and expand his presence in the Wilmington Market.
For more information please contact ECCRE and the leasing team for the property, Kelly Silivanch, or Nicholas Silivanch at (910) 399 4602.