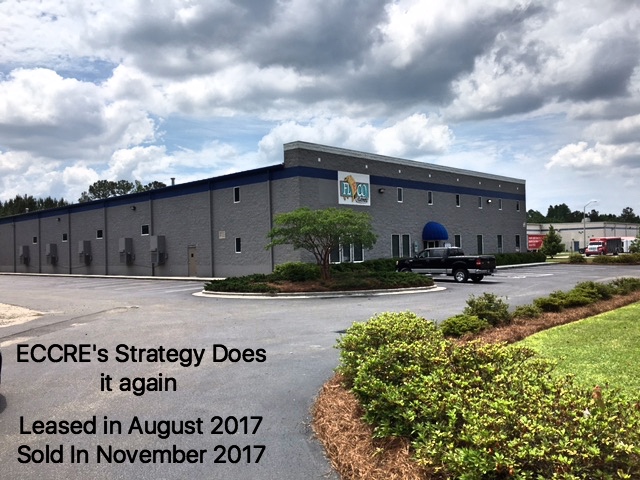 Garry Silivanch, one of the firms partners, successfully closed on a 18,000 sf facility in Leland Industrial park last week. The 18,000 sf facility located at 2216 Mercantile Drive was recently leased by Garry who represented the ECCRE's Client the Landlord.
Garry then after speaking with the client and moving on to phase 2 of ECCRE's business plan for the property, sold the facility. This sale comes after Garry executed on the strategy of leasing the formerly vacate 18,000 sf building to a single tenant on a long term lease. He then put that investment sale out on the market, landing a contract within 48 hours of it being on the market.
The Sale brought a higher price for the owner than if it were to have been sold as is. This Lease up Disposition strategy is one of ECCRE's core business pillars and one of our strengths.
Great Job Garry!