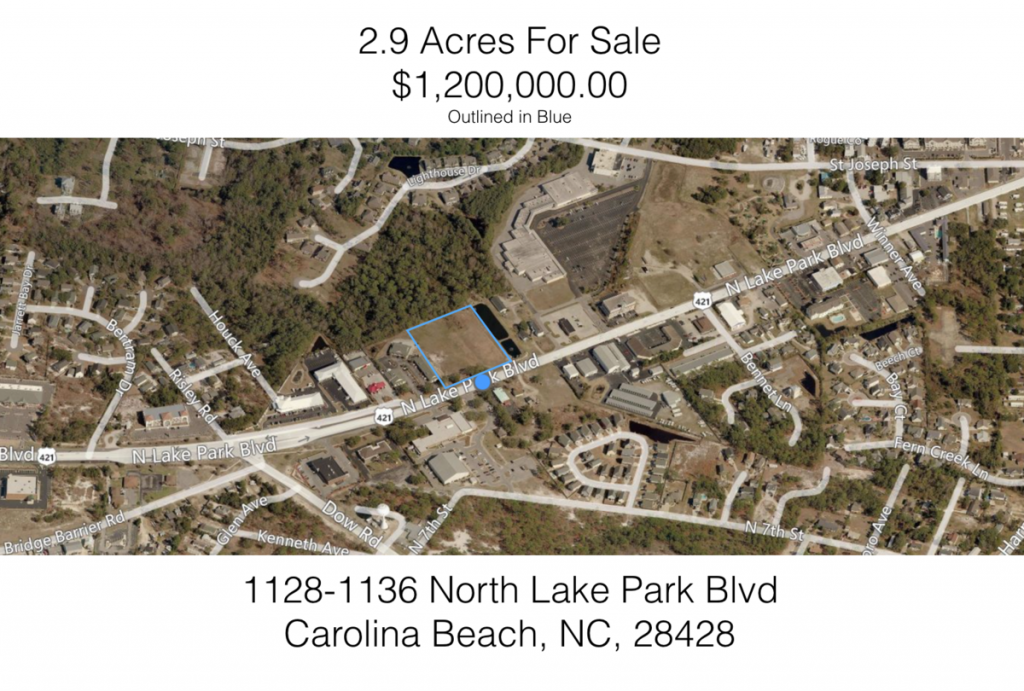 ECCRE announces the closing at 1128 N Lake Park Blvd for $1,160,000.00 acre site Dollar General will be anchoring the site with some additional shop space.
For more on the Developments Story Click Here. 
In addition Harris Teeter has also gained momentum in the permitting process and will soon start construction on their site, a project ten years in the making.