Lease Retail or Office 2,873 SF, on HWY 17 Brunswick Medical Campus
58 Physicians Drive Northwest, Supply, NC, USA
Property Type: Office
Property Size: Building/Unit
Property Description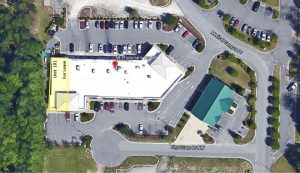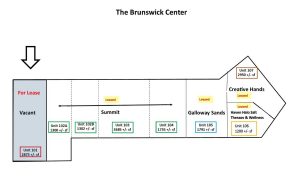 Brunswick Medical Campus is comprised of four buildings located on highly traveled Hwy 17, Ocean Hwy.
Retail or Office, this building is located upfront with excellent visibility to Hwy 17.
The end unit is currently a cold dark shell and the landlord is going to bring it to a vanilla box. Landlord TI Allowance of $56,000 for a 5-year lease or Landlord TI Allowance of $112,000 for a 10-year lease. CLD is a light retail/office zone with possibilities for Commercial, Medical, Attorneys, Optometrists Physical Therapy and many others.
2873 SF base rent is 18.50$ PSF with the allowance for up fit.
Strip is currently home to Summit Plastic Surgery & Dermatology, Galloway Sands Pharmacy, Creative Hands Occupational Therapy, Halo Haven Salt Therapy & Wellness.
Brunswick is the fasts growing County in NC , unit is just south of the 211 intersection.